Silicone Tubing | Medical or Industrial from UK
Tubing
Primasil supplies silicone tubing to many different industries, with an external diameter from 0.5mm to over 100mm.
Silicone tubing is often used in the food industry for automatic drinks dispensers and other catering equipment or for the healthcare market which is substituting inferior rubber and plastic products with technically superior silicone rubber. 
For some specialist applications, silicone tubing with a very large outside diameter are required. Here, Primasil will use mandrel techniques to achieve the product you need.
For products that demand total purity, platinum cured silicone eliminates the risk of contaminating fluids and liquids passing through it. This material is FDA and WRC approved.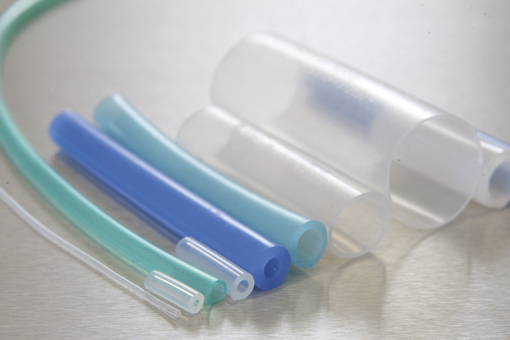 Visit our Medical & Pharmaceutical section for more information.

 Buy your silicone rubber tube today

 to discuss your tubing requirements today on +44 (0)1544 312600