Punched silicone rubber components from the UK
Automated Punching
Silicone gaskets, seals, washers, and medical items can be punched using our automated cutting machine.
The only machine of its type in the UK, our automated silicone cutting machine minimises the amount of manual labour in the manufacturing process. Coupled with the fact that Primasil mixes all silicone compound on site results in the lowest possible prices for punched silicone with the best possible tolerances.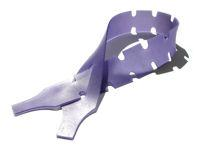 Available in either solid silicone or sponge, punched parts are produced in strict accordance with our ISO9001 certification in silicone compounds specifically formulated for your requirements.

Call our experts
Are you looking for a silicone rubber manufacturer to help design your product through the prototype stage to full production?
contact our development team