Silicone Rubber Profiles | Custom Materials & Tooling
Silicone Profiles
Primasil manufactures bespoke silicone rubber profiles for a very wide range of industries.
The dies are designed and made in-house to your specifications, and as we formulate and mix all of our materials the lead times are the lowest in the industry.
In addition to mass transport and appliance applications, our profiles are used for masking in coating, painting and plating processes up to 315C.
These can be supplied cut to length with an adhesive backing if required.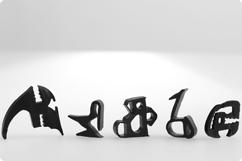 to discuss your profile requirements today on +44 (0)1544 312600