Silicone rubber - ideal for the medical and pharmaceutical industry
Silicone is ideally suited for applications where strength, durability, long-life and non-reactivity with bodily fluids and skin are of primary importance.
Liquid silicone is particularly well suited for medical applications, and has the following advantages over peroxide cured silicone rubber:
Superior clarity
Chemically inert
Smoother inner wall which results in less protein binding
No contamination from peroxide residues
Suitable for autoclaving or dry heat sterilisation
Will operate at temperatures from -80°C to 200°C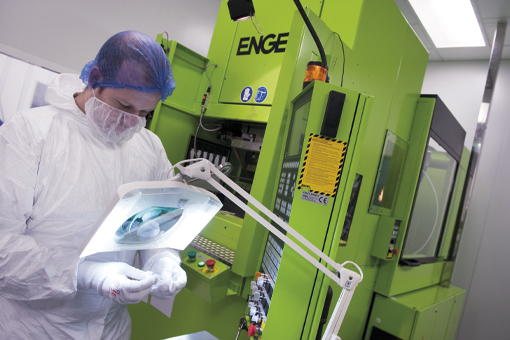 Primasil supplies platinum-cured products under the "Medisil" brand which meet or exceed the following globally recognised quality standards:
Visit the Medical & Pharmaceutical area of the website for more information.

All under one roof.
Primasil are the only UK silicone rubber manufacturer to have all services under one roof! We formulate and mix our silicone compound, extrude or mould our finished products, and develop new products - all in the UK!
send us your requirements