Silicone Rubber from the UK for 40 years
Expertise to meet your specifications
With over 30 years' experience, it is likely that we have seen a requirement similar to your own. If not, we are confident we have the expertise to satisfy your requirements.
We are a quality led company, which is reflected in our BS EN ISO9001:2008 accreditation. This approach enables our customers to place orders with the confidence that they will arrive on time, at the right quality standard.
Primasil has resisted being a single industry specialist, and believes that by applying best practice principles and leading edge technologies across industries the customers' requirements can be met more quickly, and more successfully.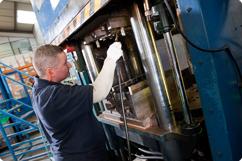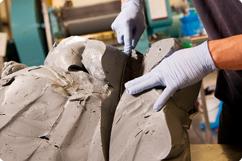 Finally, our independence has commercial advantages for our customers.
We are not constrained to use a specific raw material, which results in application specific formulations, rather than 'best fit' solutions. This also means more cost effective materials, and continuity of supply.

All under one roof.
Primasil are the only UK silicone rubber manufacturer to have all services under one roof! We formulate and mix our silicone compound, extrude or mould our finished products, and develop new products - all in the UK!
send us your requirements