Silicone rubber partnerships for mutual benefit
Collaborations for success
In today's highly competitive markets, the successful companies anticipate their customers' needs and develop innovative products in the shortest timeframes. This is only possible if you are part of a network of companies concentrating on your specific strengths.
Of course, some of the largest multinationals can satisfy all of their requirements internally. For most companies though, there are benefits and synergies from alignment with preferred suppliers. Indeed, Primasil has identified a small number of raw material suppliers who are responsive to our market needs, and provide excellent technical assistance.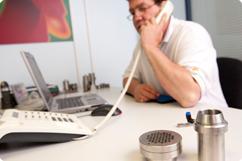 Our unrivalled experience and expertise enables us to offer our customers cost saving solutions, rather than 'near as can get it' solutions.
Through close cooperation with customers on new products we can develop timely solutions to meet your budget. Of course, we provide full lab support for product formulation & testing, can supply batches from 5kg to 1,000kg, and can seamlessly move into full production.
We want to become your preferred silicone rubber supplier. In return, we will work tirelessly for you developing silicone materials and products to give you the competitive advantage you require.
Take a look at some of the products we've developed in collaboration with customers here.

All under one roof.
Primasil are the only UK silicone rubber manufacturer to have all services under one roof! We formulate and mix our silicone compound, extrude or mould our finished products, and develop new products - all in the UK!
send us your requirements