Liquid silicone rubber datasheets
Liquid Silicone Rubber (LSR) Data sheets
These LSR Data Sheets should contain all the information required to enable a product designer to shortlist the relevant liquid silicone rubber material for their component.
If you are new to the world of silicone rubber please contact us with some questions - you may also like to see what questions are frequently asked.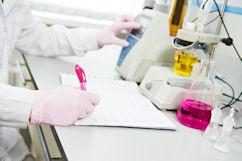 Medical
We work closely with our medical and pharmaceutical customers through the product development stages from product realisation to full production.
Contact our medical team to discuss your requirements:
Call us on +44 (0)1544 312660
Email us on medisil@primasil.com
send us your requirements