High consistency silicone rubber datasheets
High consistency silicone rubber is commonplace across many industries
There are many FDA approved grades available.
The default choice for medical components is LSR, but we are frequently finding many customers returning to HCR as it is easier to customise and often much more cost effective for lower volume production. Tooling is typically much cheaper for components produced this way.
As always, if the information you require is not available, please contact us.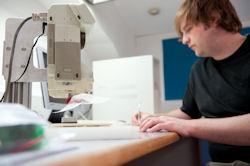 Medical
We work closely with our medical and pharmaceutical customers through the product development stages from product realisation to full production.
Contact our medical team to discuss your requirements:
Call us on +44 (0)1544 312660
Email us on medisil@primasil.com
send us your requirements