Silicone rubber compounds | standard & custom grades
Formulated to meet your exact requirements
Materials that were a "best fit" were not good enough for us. We needed silicone rubber formulated to our exact requirements and there was no supplier willing to do this. That was in 1978. Primasil are now the European experts in silicone material formulation mixing thousands of tonnes every year!
Of course, your requirements will not only be determined by the product characteristics - you may need specific approvals. We can supply material to meet specific approvals, and already have formulations which satisfy most global requirements.
Silicone rubber can be formulated to suit specific application needs. There are many options such as: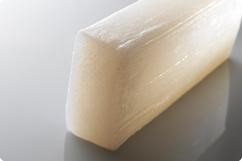 For a custom formulation on +44 (0)1544 312600

Ask our experts?
Contact our team of experts for advice on your silicone rubber formulation requirements
Ask our experts in formulation