Components made from Silicone Rubber
We have manufactured over 5000 different components in the UK!
From tiny diaphragms with a wall thickness of less than 0.25mm, to impressive injection moulded parts weighing over 40kg. Primasil's comprehensive press shop facilities provide the capacity to manufacture in any volume to meet your needs.
Our silicone rubber moulding engineers work with you to develop new ideas or existing products to a stage where they can be manufactured at the right cost and quality standards. The quality control process begins before designs are sealed and continues through the sampling and approval process. The most suitable method of silicone rubber moulding will depend on the volumes required, the complexity of the part, and the finish required.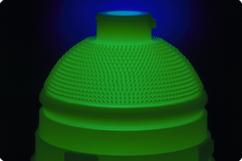 We frequently work hand-in-hand with the customer to design and develop products through the prototype stage to full production, often to strict timelines.
Our ability to tailor the material and process for each individual part sets us apart from other manufacturers who do not develop their own material.
Failure to recognise the intricate relationship between material and process can lead to increased wastage, downtime, and longer processing time. Ultimately, compromising your ability to get your product to market.
Moreover, there are an increasing number of silicone rubber manufacturers who import their products from overseas. The risks of this are well documented.
Primasil is proud to manufacture all silicone products on site in the UK.

Call our experts
Are you looking for a silicone rubber manufacturer to help design your product through the prototype stage to full production?
contact our development team