Silicone rubber - ideal for harsh environments
Silicone is resistant to very high and very low temperatures, and so is ideally suited to applications that must perform in the harshest of conditions.
This includes engine parts, furnace seals, and components used in outer space!
Primasil has developed phenyl-based materials for products in operation below the –55°C which general purpose silicone can withstand. These can be moulded, extruded, or calendered and offer excellent resistance to temperatures to –100°C.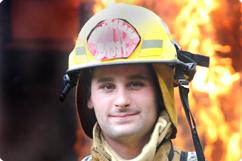 High temperature resistant silicone materials can withstand temperatures of up to 300°C for periods of up to 3 weeks. Temperature peaks above 300°C can be tolerated for very short periods of time but they are not recommended for continuous operation at these temperatures. The effect of high temperatures tends to lead to a hardening and increasing brittleness of the silicone so it loses its elastomeric properties.

Ask our experts?
If you'd like to find out if silicone rubber is the right material for your product, contact our expert team.
ask us about silicone rubber