Silicone Rubber for Electrical Components
Because silicone can be formulated to be electrically insulative or conductive, it is suitable for a wide range of electrical applications, including cable covers, insulating gaskets, conductive gaskets, and keyboard components.
Outstanding physical and mechanical properties are enhanced by exceptional resistance to ageing factors such as oxygen, ozone, humidity and moulds. These silicone compounds can be supplied with a high ash cohesion level if required and low burning toxicity.
Our specialist insulating materials resist combustion arc tracking and environmental degradation. As such, they are ideally suited for use with high voltage and power transmission equipment such as insulators, surge arresters, and casing pipe.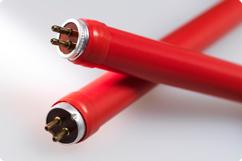 Ask our experts?
If you'd like to find out if silicone rubber is the right material for your product, contact our expert team.
ask us about silicone rubber