Silicone components for trains from approved materials
Rail and Mass Transit Silicone Components
We have produced more than 5,000 different components at our UK site, where our highly skilled staff share a tremendous pride in continuing the best traditions of British design and manufacture. From tiny diaphragms with a thickness of less than 0.25 mm to moulded parts weighing over 40 kg, our comprehensively equipped press shop allows us to manufacture in whatever volumes suit you – from single prototypes to millions per month.
Every finished product, along with the material from which it is made, is designed with your aesthetic as well as performance requirements in mind.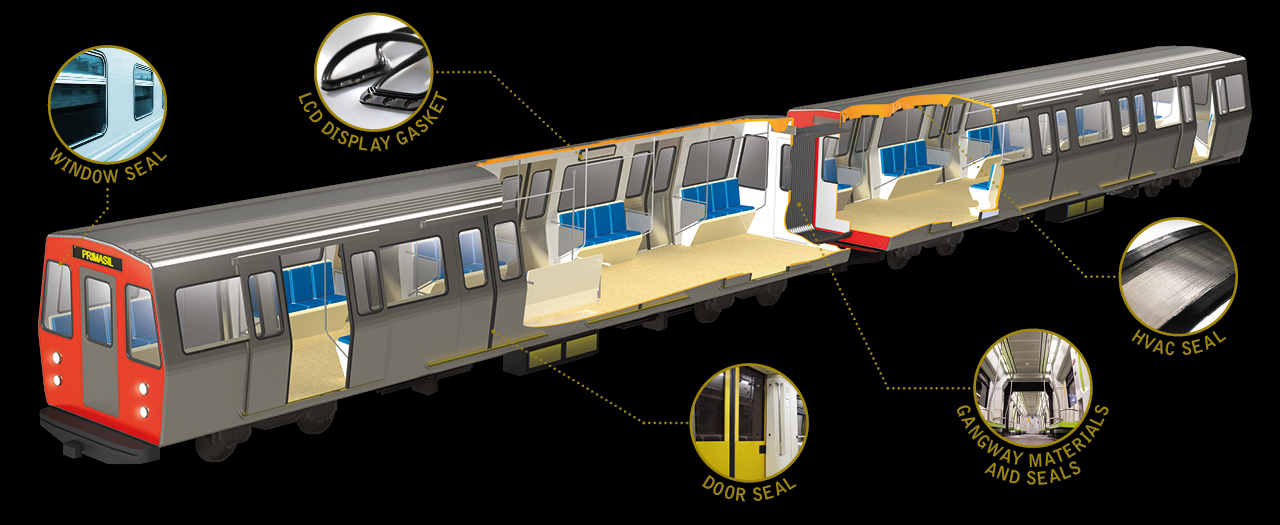 Exterior applications:
Window seals, door seals and door nosings
Interior applications:
Floating floors, HVAC seals and ducting, cable insulators and interior trims for items like luggage racks and toilet modules
Gangway applications:
Overall structure and sealing

Rail expertise
We work closely with our rail customers through the product development stages from product realisation to full production.
Contact our rail team to discuss your requirements:
Call +44 (0)1544 312600
Email rail@primasil.com
send us your requirements