Visit Primasil at Pharmapack 10-11th Feb 2016, Paris
30 January 2016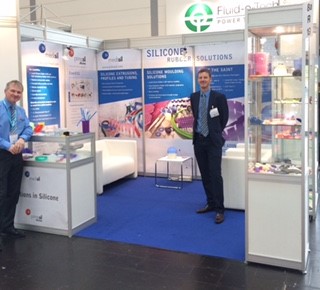 Primasil Silicones will be exhibiting at the upcoming Pharmapack show in Paris on 10-11th Feb 2016.
We will be showcasing our range of silicone products, from microbore tubing to thin walled medical tubes, extruded profiles, displaying injection moulding capabilities from micro moulding to large stipple mats. 
Please come and meet the friendly Primasil team on stand 771.
About Pharmapack
Since 1997, Pharmapack has been established as one of the key meeting places within the pharma packaging & drug delivery industry. Growing every year in terms of exhibitors and visitors, Pharmapack has gained a great reputation thanks to its unique concept and has attracted key players of the industry from all over the world.
The 2015 edition gathered 370 exhibitors and 3,000 visitors under one roof. The unique layout of the exhibition enables these key players to focus on innovating and finding solutions together to enhance patient safety and compliance.
The high educational content given on-site gives a great overview on the latest market trends and technologies in the industry.
It is THE place in Europe where the excellence of the pharma industry gathers and thinks to work together.      
To register for the event visit: www.pharmapackeurope.com