Visit Primasil at Medtec Europe in Stuttgart 12-14 April 2016
31 January 2016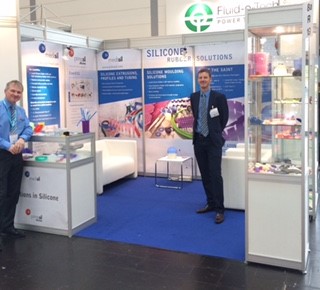 Primasil Silicones will be exhibiting at the upcoming Medtech Europe show in Stuttgart on 12-14th April 2016.
We will be showcasing our range of silicone products, from microbore tubing to thin walled medical tubes, extruded profiles, displaying injection moulding capabilities from micro moulding to large stipple mats. 
Please come and meet the team on stand 3G30.
About Medtech Europe
The event for global medical device manufacturers to source technology, networking and innovation.
Medtec Europe is free to attend and brings together medical device companies and advanced technology providers to discuss and share the latest product developments, research and innovations in healthcare. In 2015 the show featured an enhanced education programme showcasing case study led seminars, product demonstrations and panel discussions which have been identified after consultation with an industry advisory board.
Plus features to ease the meeting process with many suppliers available to speak with at the event, see the latest products in action and networking opportunities to meet with peers and colleagues.
To register to attend the event visit: www.medteceurope.com/europe