Primasil are currently showcasing Railsil at Middle East Rail. Dubai, 7-8th March
07 March 2017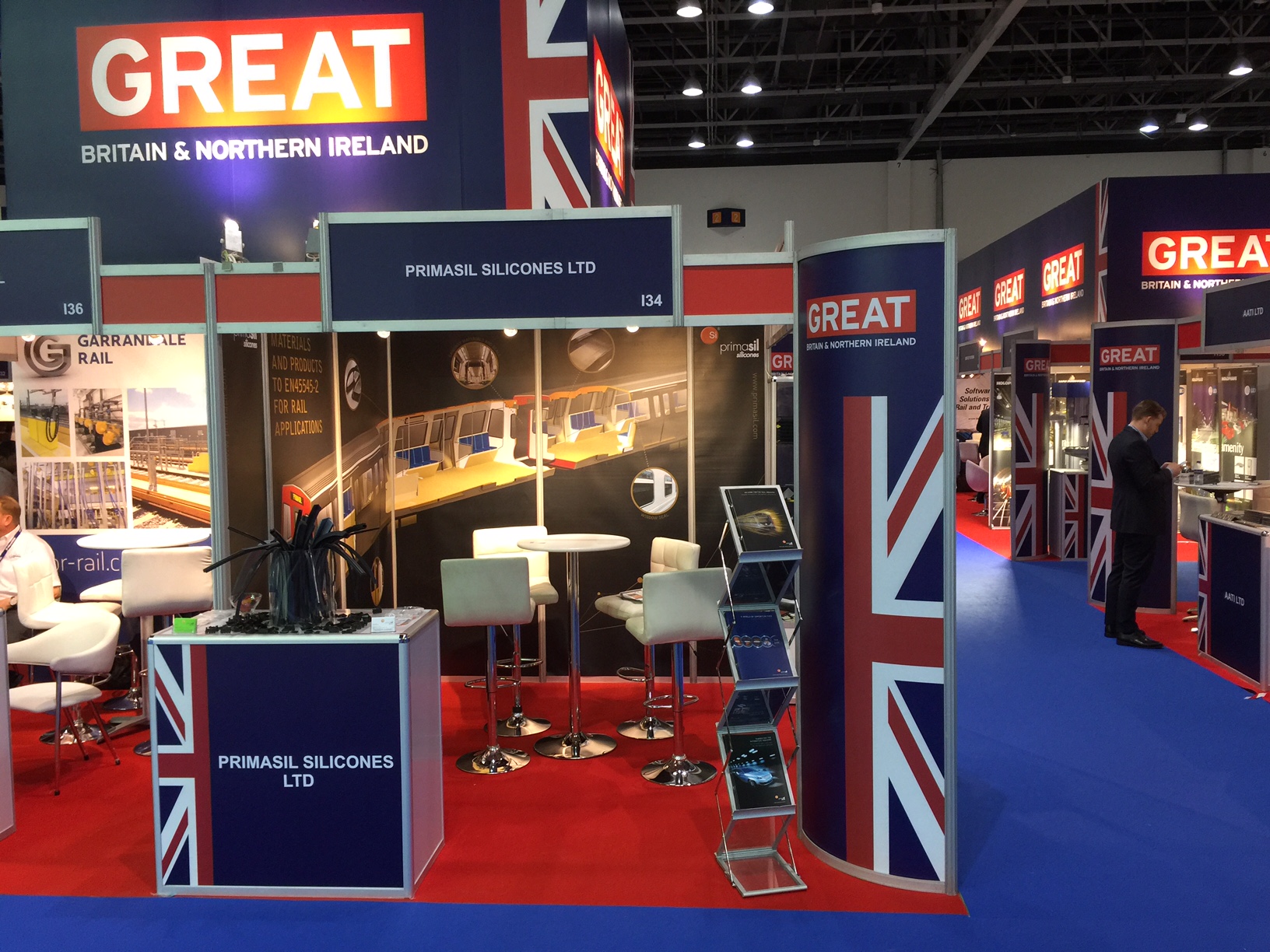 The focus for Primasil Silicones' exhibition at Middle East Rail 2017, in Dubai, will be to showcase its Railsil and Railsil Tough materials. Primasil describes these as materials that epitomises its customer-centred approach and its understanding of the rail sector's specific needs.
The choice of approved silicone materials in this sector is very limited and did not previously include a jet black – or RAL 9005 – option. While working with one leading European train manufacturer Primasil suggested that a black window seal would be a more aesthetically pleasing match with the window design than the dark grey originally selected. The customer agreed, and so Railsil was created.
Primasil, Europe's leading independent manufacturer of silicone rubber products, has extensive facilities not only for the formulation and supply of materials but also for converting them into finished products.
Visitors to the event on 7th and 8th March, at the Dubai International Convention and Exhibition Centre, UAE, will discover that vulcanised articles made from Railsil have a unique combination of characteristics ideally suited to rolling stock applications.
In particular, excellent flame-retardant properties are coupled with low smoke and toxicity ratings. The essential physical characteristics are retained over a wide operating temperature range of -60ºC to 250ºC. In addition, the UV stability is ideal for Middle Eastern climates.
Key certifications met by the material include BS 6853 Cat 1a, CEN/TS 45545-2 HL3, NF F 16-101 Categories F1 & I2, DIN 5510-2, LUL 1-085 A2 Table 4, and for fire resistance UL 94 VO (3mm). Typical curing conditions for this heat-cured silicone rubber product are press-cure 6 minutes at 115ºC and post-cure 4 hours at 200ºC.
Primasil's latest variant 'Railsil Tough', has nearly double the tear strength and substantially increased abrasion resistance – which makes this new silicone material comparable with industry-grade extrusion EPDMs. At the same time it shares standard Railsil's aesthetic longevity and is formulated to meet the same strict fire specifications and ratings.
To find out more about Railsil and Railsil Tough click here
About Middle East Rail:
As Middle East Rail enters its 11th year, it now welcomes over 10,000 attendees and takes up over 22,500 sqm at the Dubai International Convention and Exhibition Centre in the UAE.
Over 400 exhibitors will come together to meet the operational needs of regional rail operators.
To visit Middle East Rail register here: https://secure.terrapinn.com/V5/step1.aspx?E=8643&p=1