Primasil showcases latest innovative cooling cap at COMPAMED
11 November 2015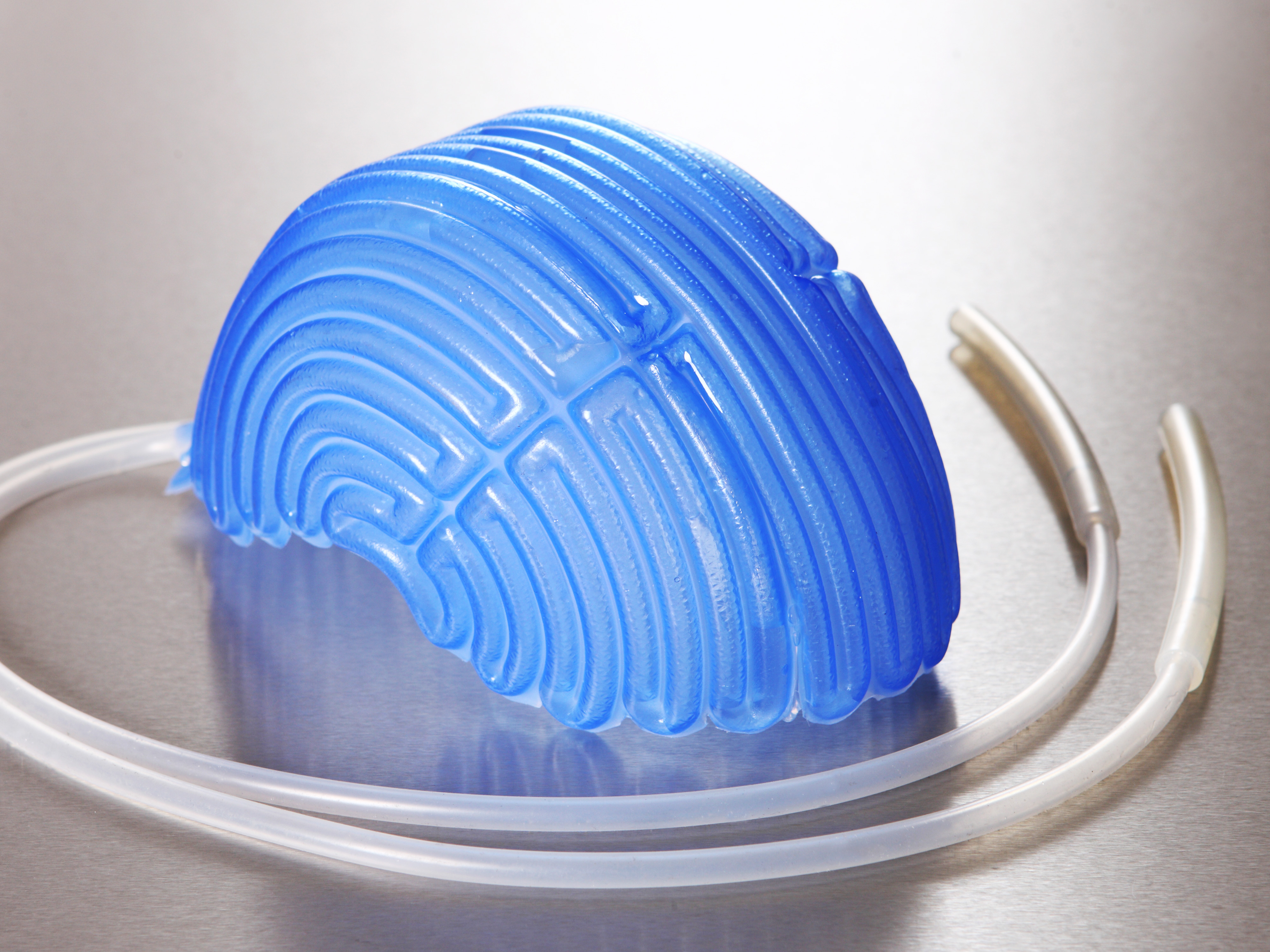 The Paxman cooling cap is designed to bring relief to chemotherapy patients by reducing the risk of hair-loss during treatment. It consists of a compact refrigeration system connected to a lightweight silicone rubber cap. By lowering the head and scalp temperature, immediately before, after and during chemotherapy treatment, blood flow to the hair follicles is reduced which prevents or minimises damage.
The cap was first developed in the 1990s, however recent innovation is designed to enhance the effectiveness and availability of the cooling cap. The main challenge was to create a new silicone rubber formulation that would give the reusable cap greater flexibility to adapt to varying head shapes and sizes around the world. In addition, the partners looked at ways of increasing automation in the cap's production to satisfy rising demand for the product.
Visitors to COMPAMED will also be able to learn how Primasil's wider capabilities in silicone rubber for the medical sector are making a difference to medical devices. The team will be there to discuss applications using Liquid Silicone Rubber (LSR) and High Consistency Rubber (HCR) mouldings, extruded silicone profile and tubes, silicone calendered strip and silicone sheets. Silicone rubber is a proven material for many medical sector products such as: tubing, tourniquets, liver slings, mats and inserts for surgical trays, duckbills and conical seals. 
"Silicone rubber is a remarkable material which is flexible in every sense of the word. Through subtle alterations of its chemistry we can bend and shape its properties to meet most needs, and when the right minds are brought together our potential for creating, improving and transforming medical devices is almost limitless," Caroline Herdman, Medical Division Manager, Primasil Silicones.
"COMPAMED provides a great forum to share ideas and expertise with visitors, often leading onto key collaborations for the development of innovative products", Caroline concludes.  
For further information on Primasil Silicones' products and services visit www.primasil.com