Primasil exhibiting at MedTech Innovation Expo
18 April 2016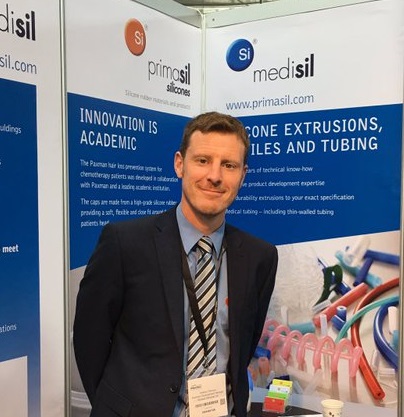 Primasil Silicones will be exhibiting at the upcoming MedTech Innovation Expo 2016 at the Ricoh Arena in Coventry on 20-21st April.
We will be showcasing our range of silicone products, from microbore tubing to thin walled medical tubes, extruded profiles, displaying injection moulding capabilities from micro moulding to large stipple mats. 
Please come and meet the team on stand MA2.
As part of the event, Medilink UK will be hosting their UK Healthcare Business Awards and Gala Dinner on the evening of the 20th April 2016. As winners of the West Midlands regional Innovation award for the Paxman Cooling Cap, Primasil Silicones is delighted to now be in the running for the national award.
About MedTech Innovation
The Med-Tech Innovation Exhibition is the only manufacturing exhibition in the UK featuring more than 130 companies covering packaging, medical electronics, medical plastics, design, sterilisation, components, manufacturing equipment & services.
Alongside the exhibition is a FREE UK Med-Tech Conference addressing the key trends, topics and challenges facing the industry.
Also linked to the event is the Medilink UK Healthcare Business Awards and Gala Dinner 2016 - a great networking and celebration opportunity.
To register to attend the event visit: www.mtiexpo-uk.com