Medilink Innovation Award Winners
29 January 2016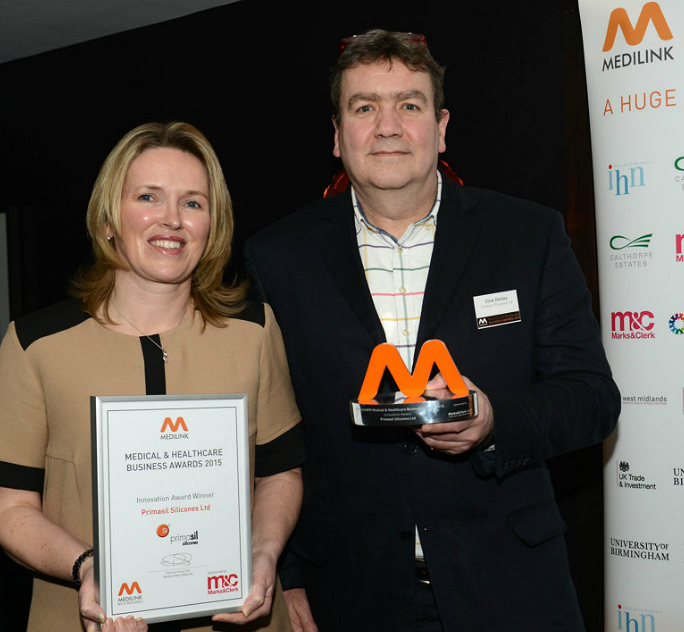 Medilink Innovation Award Winners
Primasil Silicones is delighted to announce its innovative chemotherapy cooling cap has won the top accolade within the 'Innovation Category' at the Medilink 2015 Medical and Healthcare Business Awards, West Midlands.
The 2015 Medical and Healthcare Business Awards West Midlands took place on 14th Jan, bringing together business representatives clinicians, researchers, and academics from the regions medical and healthcare technology sector to reveal who would be walking away with the prestigious awards denoting excellence in various categories.
Primasil Silicones was awarded the top accolade, for its technical development of a cooling cap to bring relief to cancer patients undergoing chemotherapy, reducing the risk of hair-loss during treatment.
Primasil worked collaboratively with its academic partner The University of Huddersfield, to develop the cooling cap for Paxman™, the global leading manufacturer of scalp cooling equipment for chemotherapy patients. This recent innovation was designed to improve the effectiveness and availability of the Paxman cooling cap, which was first developed in the late 1990s with help from Primasil.
Representing the project team; Caroline Herdman and Clive Denley, received the award during the evening ceremony.
"We are thrilled to have received the Medilink Innovation Award this year. It is wonderful recognition of what we can do for an industry where product innovation makes a real difference to people's lives. Silicone rubber is a remarkable material, and with subtle alterations to its chemistry, we can develop ideal materials for specific and varied applications. When the right minds are brought together our potential for creating, improving and transforming medical devices is almost limitless".
Caroline Herdman, Primasil Medical Division Manager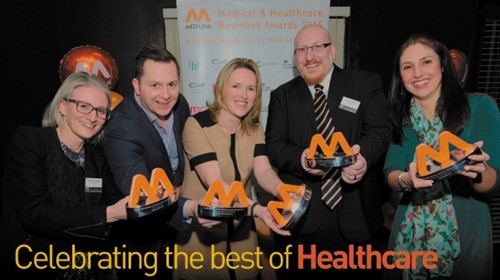 Click here for more information on the Medilink West Midlands Awards Winners.
Visit our medical sector of our website to find out more about our innovative collaborations.