If the cap fits…Primasil innovation helps improve Paxman™ cooling cap
07 October 2015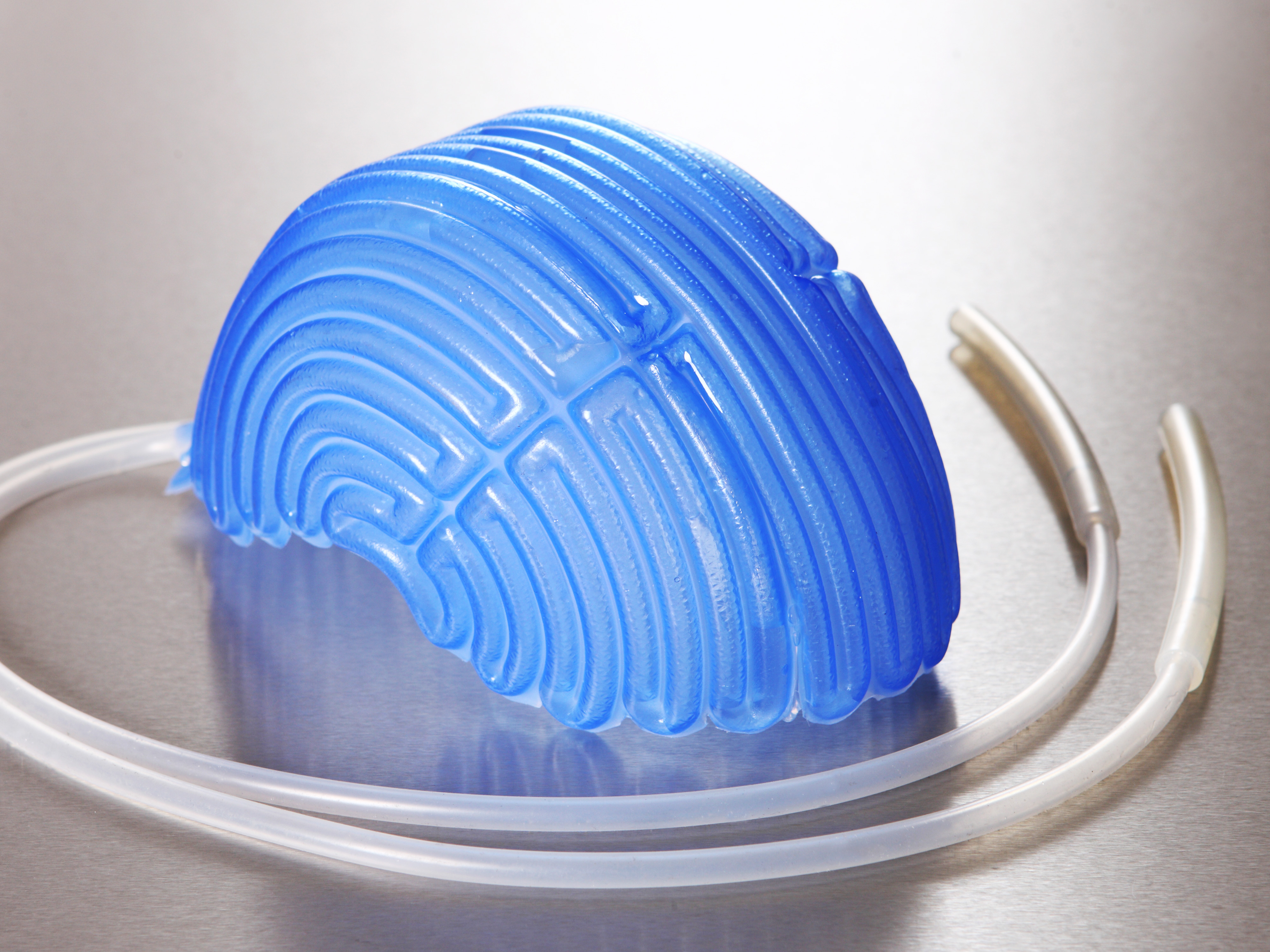 If the cap fits…
Primasil innovation helps improve Paxman™ cooling cap
Collaboration between Primasil Silicones and its academic partner University of Huddersfield has enabled Paxman™ to bring relief to cancer patients undergoing chemotherapy by further reducing the risk of hair-loss during treatment.
The latest innovations in development are being designed to improve the effectiveness and availability of the cooling cap which Paxman first developed in the late 1990s with help from Primasil. Their main challenge this time was to create a new silicone rubber formulation that would give the reusable cap greater flexibility to adapt to varying head shapes and sizes around the world. In addition, the partners looked at ways of increasing automation in the cap's production to satisfy increasing demand for the product.
Chemotherapy affects rapidly dividing cells, which include most of our hair follicles. Its unintended consequence can be atrophy of the hair root bulb. The Paxman cooling cap essentially consists of a compact refrigeration system connected to a lightweight silicone rubber cap. By lowering the head and scalp temperature, immediately before, after and during treatment, it reduces blood flow to the follicles and so prevents or minimises damage.
"Primasil silicone's rubber experience in the medical industry and its understanding of, quality standards and certifications has made them an invaluable partner in both developing and improving the cooling cap," Richard Paxman, Managing Director, Paxman Coolers  explains.
Medical innovation is not just about curing illnesses, it also helps the treatment process. In the case of chemotherapy, hair loss can have a devastating effect on a patient's self-image and confidence, which is why the Paxman cooling cap was originally developed and launched to the market in 2000.
Primasil Managing Director Steve Wheeler, comments, "Our latest joint efforts have produced a better fitting cap which ensures that the coolant running through it is always in close contact with the scalp, all over the head and throughout the treatment. We also now have a more automated manufacturing process that allows increased efficiency and higher volume supply in response to market needs and opportunities.
"Silicone rubber is a remarkable material which is flexible in every sense of the word. Through subtle alterations of its chemistry we can bend and shape its properties to meet most needs, and when the right minds are brought together our potential for creating, improving and transforming medical devices is almost limitless," he concludes.
For further information on Primasil Silicones' products and services, visit www.primasil.com  For details of Paxman, the leading global manufacturer and supplier of scalp cooling equipment for cancer chemotherapy patients, visit www.paxmanscalpcooling.com