Black for good. Primasil brings unique, non-fade, rail-specific silicone product to Middle East market
16 March 2015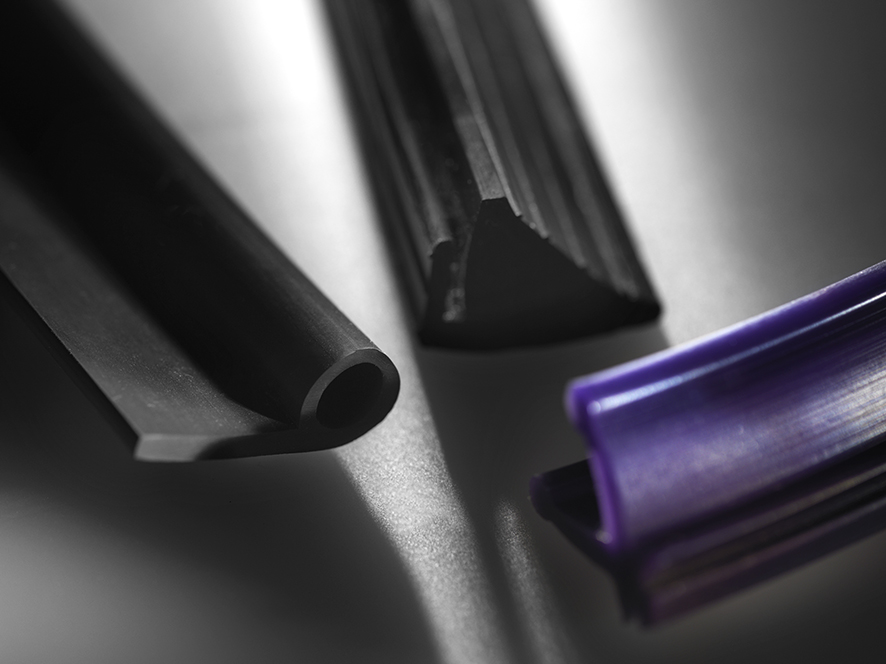 The focus for Primasil Silicones' exhibition at Middle East Rail 2015, in Dubai, will be the first appearance in this region of its unique Railsil material. Primasil describes this as a product that epitomises its customer-centred approach and its understanding of the rail sector's specific needs.
Managing Director Steve Wheeler explains: "The choice of approved silicone materials in this sector is very limited and did not previously include a jet black – or RAL 9005 – option. While working with one leading European train manufacturer we suggested that a black window seal would be a more aesthetically pleasing match with the window design than the dark grey originally selected. The customer agreed, and so we created Railsil."
He continues, "It took considerable research and development effort to produce the right formula. Crucially, in addition to all of the technical and safety requirements, the material needed to be fade-free over the train's lifetime. On receiving the final product for review, the customer approved it for use in just two weeks."
Steve says his team relishes every opportunity to be innovative and likes to work hand in hand with customers to ensure that each solution is a perfect tailored fit. Primasil, Europe's leading independent manufacturer of silicone rubber products, has extensive facilities not only for the formulation and supply of materials but also for converting them into finished products.
Visitors to the event on 17th and 18th March, at the Dubai International Convention and Exhibition Centre, UAE, will discover that vulcanised articles made from Railsil have a unique combination of characteristics ideally suited to rolling stock applications.
In particular, excellent flame-retardant properties are coupled with low smoke and toxicity ratings. The essential physical characteristics are retained over a wide operating temperature range of -60ºC to 250ºC. In addition, the UV stability is ideal for Middle Eastern climates.
Key certifications met by the material include BS 6853 Cat 1a, CEN/TS 45545-2 HL3, NF F 16-101 Categories F1 & I2, DIN 5510-2, LUL 1-085 A2 Table 4, and for fire resistance UL 94 VO (3mm). Typical curing conditions for this heat-cured silicone rubber product are press-cure 6 minutes at 115ºC and post-cure 4 hours at 200ºC.
A new variant, Railsil Tough, has just been announced. Based on an enhanced Railsil formula, it has nearly double the tear strength and substantially increased abrasion resistance – which makes this new silicone material comparable with industry-grade extrusion EPDMs. At the same time it shares standard Railsil's aesthetic longevity and is formulated to meet the same strict fire specifications and ratings.
Primasil welcomes calls on +44 (0)1544 312600 or emails via rail@primasil.com